Our Services
Getting to know each client on a personal basis helps determine the unique features that will best suit that client's needs and preference in their new home.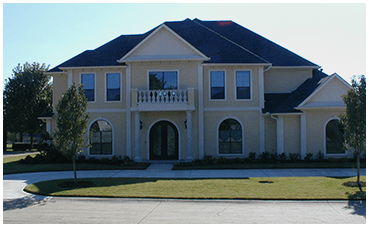 Custom Homes
Our passion for home building makes it imperative that each of the custom homes that we build conveys a spirit of trust, competence, and personal service that survives long after the initial delivery. Quality of life is a key feature of every Mike Cusack home.
High-End Remodeling
Our team of skilled builders and designers works closely with you to remodel your home to match your vision. We work with homes in Cedar Hills, Midlothian, Waxahachie, TX, and the surrounding area.
Plan Development
"The perfect house begins with the perfect plan". The perfect plan starts with all the time we spend together looking for ideas from previous homes we have designed, from pictures and from our time together answering questions about the different design options that are available.
About Mike Cusack Home
The attention to detail in any of Dallas, Texas based Mike Cusack's custom homes is obvious. The architectural style, placement on lot, and luxurious curb appeal has been designed in great detail to maximize value and function, as well as produce a home that beckons you to come inside. Upon entering, you will find beautiful interior finishes that accentuate a well-designed floor plan.
Work Process
We believe that a well built house is one that starts from the ground up. What goes under the ground is just as important as what goes on top of the ground.
Set Budget
At Mike Cusack Homes we are committed to deliver our customer the house as we designed it and to come in on budget.
Plan Development
Creating a custom floor plan means that you are involved every step of the way. We go above and beyond to satisfy our customers.
Building
The quality of Mike Cusack Homes is not just in the finished product. It can be seen every step of the way. Quality that is meant to last.
"Let's just say that if you are looking for a really nice custom built home then there is no need to look further. The quality of home that Mike builds is second to none. Thanks Mike."
– Kyle M.